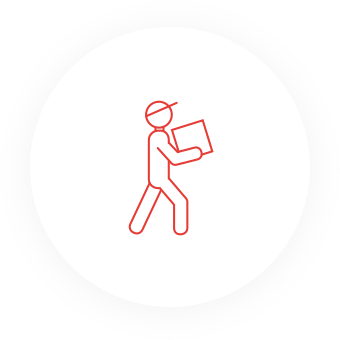 Union Courier SAE is a well established company originated under the Egyptian investment law number 159/81 and registered number 77136 in addition to Egyptian postal license number 5.
Union Courier is one of the most reliable and efficient courier provider offering a broad spectrum of related services and products and committed to service excellence, as it is one of the leading local courier companies in Egypt with over 10 years experience in the market and more than 500 employees distributed among all the governorates of egypt to insure the ultimate satisfaction of our prestigious clients. Union courier has more than 30 B2B client list majorities in the banking services and technology industry, as well as the daily exceeding number of our B2C clients, providing all our clients the highest level of services and offering an excellent service oriented approach in addressing all their transport and distribution solutions.
We build relationships with our clients by gaining understanding of their business in assessing their current and forecasting their future requirements, thereby sharing their vision and assisting by developing and realizing the vision with them. We rate integrity first on our list of strengths.
رخصة بريد رقم ( 5) للشكاوى البريدية 17166